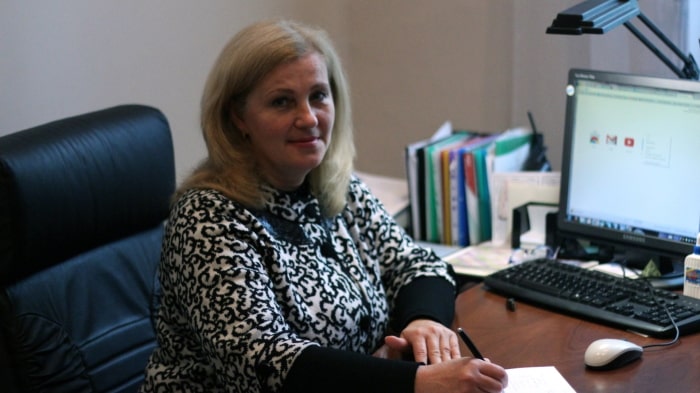 Intellect-page

Timetable

Google Scholar profile
Teaches subjects: "Physical Chemistry", "Surface effects and dispersion systems"
General research interests: protecting metals from corrosion, physical and chemical processes occurring on the surface of the metal.
Main areas of research:
Investigation of the influence as a surface preparation of metal-carbon and corrosion resistant pipes used in power generation, the stability of the total, Pitting corrosion and stress corrosion cracking. Problems of durability.
Investigation of methods for the preparation of metal surfaces, including the product of atmospheric corrosion before painting. Development of fillers (Rust) from industrial wastes of plant origin (grape seed, peach, apricot, walnut shell, etc..) for the production of environmentally friendly anti-corrosion coatings.
Investigation of thin-film coatings for temporary protection of metal from atmospheric corrosion.
Investigation of volatile atmospheric corrosion inhibitors for temporary surface protection of metal.
Scientific Biography: In 1985 she graduated the Dnepropetrovsk Metallurgical Institute. From 1985 to 1991, GG post-graduate student, from 2001 till 2004 – Doctoral. Ph.D. PhD – since 2006, specialty 05.17.14 – Chemical resistance of materials and corrosion protection. Has the rank of associate professor (2001) and professor (2008).Basic research and teaching activities related to the work of the National Metallurgical Academy of Ukraine (NMetAU) (Dnepropetrovsk). From 2010 to present – Head of the Department of Physical Chemistry, National Technical University of Ukraine "KPI".
Total teaching experience 20 years.
She has 180 scientific publications, including articles in professional journals – 94, 18 patents of Ukraine and Russia, 9 methodical works.
Contacts: Business address: National Technical University of Ukraine Igor Sikorsky Kyiv Politechnic Instite, room number 223 Building number 4, Peremogy av., 37, Kyiv 03056.
Email:

,
;
Selected Publications:
Chyhyrynets E. Galchenko G., A. Myryanova funds temporary of protection with thin film on metal surface / / The problems of corrosion and corrosion protection of structural materials: In 2 volumes / special issue of the journal Physical-chemical mechanics of materials. – № 3. -Lviv: Physico-Mechanical Institute. GV Karpenko NAS Ukraine, 2008.-V.2. – P.615-619.
Chyhyrynets O., Vorobyov V., Galchenko G., Roslyk And Pogrebova I. Features defensive ability of volatile corrosion inhibitors / / Physical-chemical mechanics of materials. -2012. – № 2. – S.266-271.
Vorobyova V. I. Quantum chemical study the inhibition efficiency the plant extract as volatile corrosion inhibitor / Vorobyova V. I., Chygyrynets O.E. // Modern problems of physical chemistry 2013: VI Intern. сonf., 9-12 September 2013: Conference proceedings. – Donetsk:Shendryk O. M. – C. 176
Vorobyova V.I. Volatile corrosion inhibitor film formation on carbon steel surface / V.I. Vorobyova, O.E. Chygyrynets', M.I. Vorobyova // HighMatTech: 4-th Intern. сonf., October 7-11, 2013: Proceedings of the conference. – Kiev: 2013. – Р. 331.
Chygyrynets' О.E., A study of rapeseed cake extract as eco-friendly vapor phase corrosion inhibitor / E.E.Chygyrynets',V.I. Vorobyova // Chemistry and Chemical Technology. – 2014. Vol. 8, – №. 2. – С. 235 – 242.
O. E. Chyhyrynets', V. I. Vorob'iova. Anticorrosion Properties of the Extract of Rapeseed Oil Cake as a Volatile Inhibitor of the Atmospheric Corrosion of Steel // Materials Science November 2013, Volume 49, Issue 3, pp. 318-325.