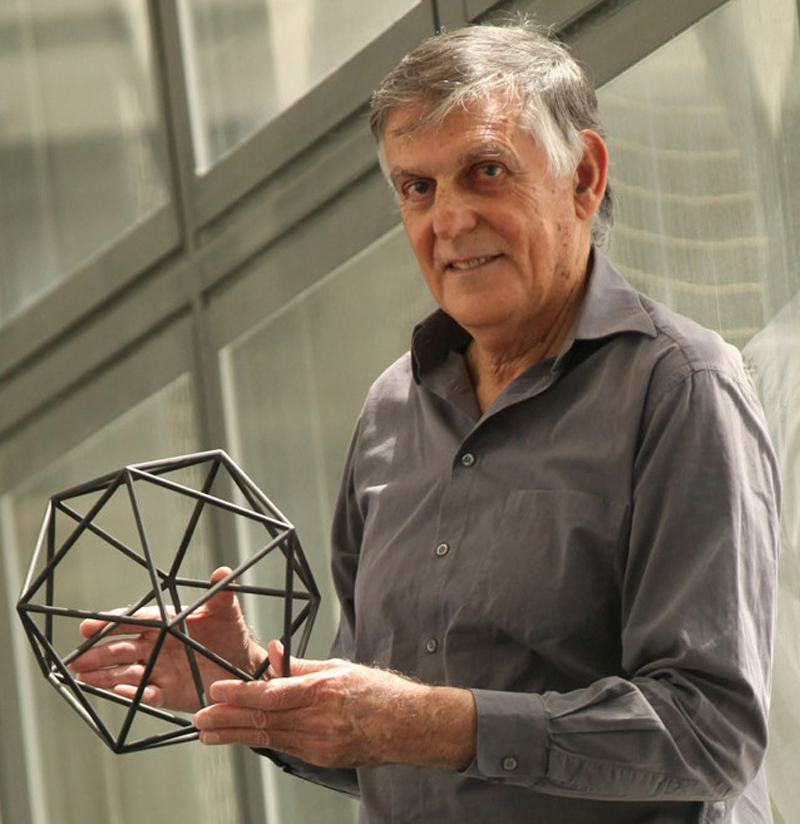 On January 27th Prof. Daniel Shechtman, Nobel Prize laureate, will give a lecture at NTUU "KPI" to scientists and students.
The lecture will take place in the Board of Academicians Hall of NTUU "KPI" (Peremohy Ave. 27, Building 1) at 10:00.
All interested are invited. Entrance is free.
Updated: Added a video of the lection
Prominent Israel physicist and chemist, professor of one of the leading higher technical educational institutions – Technion University (Haifa, Israel) Daniel Shechtman became Nobel Prize laureate in 2011 for his words in chemistry for opening 'quasi-crystals'. He is a graduate of the famous university and has been working there for many years. Besides, he is an employee of the National laboratory of State Department of Energy in the USA that operates in Ames, (Iowa State) and is affiliated with the university of the state.
In 1996 Shechtman was chosen as a member of Israel Academy of Science, in 2000 – became a member of the National technical academy of United State of America, in 2004 – a member in European Academy of Science.
---
Shechtman's Nobel Prize–winning work was in the area of quasicrystals, ordered crystalline materials lacking repeating structures, such as this Al-Pd-Mn alloy
---
Professor studied the properties of titanium alluminates, quickly cooled aluminum and transition metals alloys. The research resulted in discovery of icosahedric phase and further opening quasiperiodic crystals. He also studied the influence of defective structures of crystals that were grown by the method of chemical deposits from gas phase, on its growing, properties etc.
Professor Shechtman was granted with the following awards:
1986 – Physics Award of the Friedenberg Fund for the Advancement of Science and Education
1988 – International Award for New Materials of the American Physical Society
1988 – Rothschild Prize in Engineering
1998 – Israel Prize, for Physics
1999 – Wolf Prize in Physics
2000 – Gregori Aminoff Prize of the Royal Swedish Academy of Sciences
2000 – EMET Prize in Chemistry
2008 – European Materials Research Society (E-MRS) 25th Anniversary Award
2011 – Nobel Prize in Chemistry for the discovery of quasicrystals