Dear colleagues,
The complicated pandemic situation throughout the world with COVID-19 was under consideration on the last weekend meeting of the Organizing committee members of EastWest Chemistry Conference (EWCC2020). The reason was the future of the approaching EWCC2020 event that has already postponed to 6-8.10.2021 and Kyiv Igor Sikorsky KPI was planned as a host of the conference. The following members were present: EWCC co-chair prof. Mustafa Culha (University of South Florida), Dr. Onder Metin (Koç University) from the Turkish side, and prof. Olena Chyhyrynets (Igor Sikorsky Kyiv Polytechnic University), prof. Georgii Sokolsky (Igor Sikorsky Kyiv Polytechnic University) from the Ukrainian side.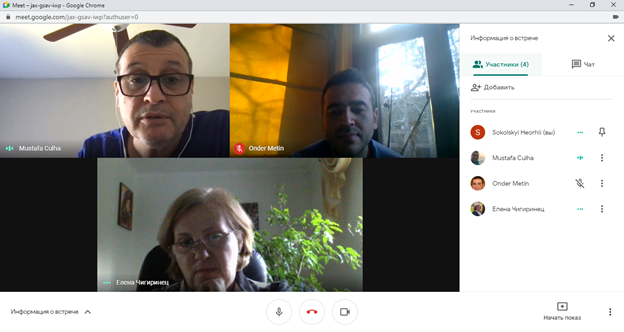 After active discussion, the participants decided to organize this conference online this year simultaneously with the National Meeting of the Turkish Chemical Society. The publication opportunity in referred in Scopus journals will work as planned before. Our university members of the Organizing committee will continue to be responsible for Ukrainian participants and will help them in any way.
Sad to say that normal format of the conference is not possible in 2021. Nevertheless, we continue to plan the traditional meeting format in 2022 in Kyiv. So, let's be together online in 2021 and offline in Kyiv in 2022!!!
Take care of yourself!