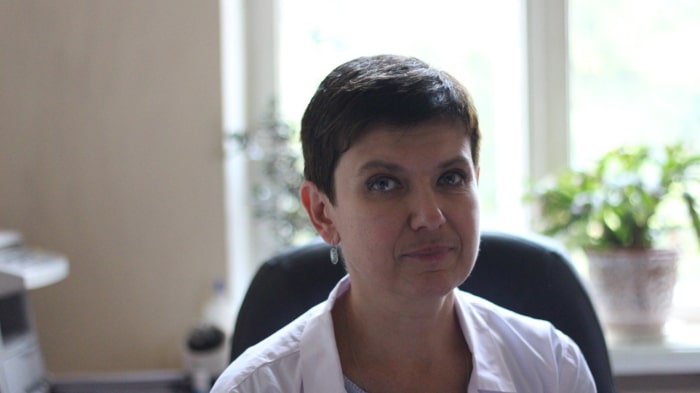 Intellect-page

Timetable

Google Scholar profile
Research area: thermodynamics of the ionic and transport processes in non-aqueous individual solvents.
Scientific biography:
In 1988 graduated from the Kiev Polytechnic Institute as a specialist in technology of electrochemical productions. After graduating from the Institute has been working in KPI as an engineer of the department of Physical Chemistry; assistant, associate professor of the departments: Inorganic Matter and General Chemical Technologies and Physical Chemistry. Was a post-graduated student of the Physical Chemistry Department. In 2003 received PhD for a study on "Thermodynamics of the ionic association and activation of ion migration in individual solvents". In 2012 became an associate professor.
Scientific and pedagogical experience 17 years.
Published 32 papers in scientific journals.
Lectures on Physical chemistry for third year student of FCT.
Contacts:
NTUU" KPI", build. 4, room 266.

Phone: 454-98-84
Scientific papers:
Yu.Ya. Fialkov, V.Yu. Gorbachev, T.A. Kamenskaya Thermodynamic characteristics of the ionic association process of acids in aqueous solutions //Journal of Molecular Liquids – 2003. – V. 102/1-3. – P. 277-284.
Рудницька Г.А., Каменська Т.А.Схема зв'язку між характеристичними термодинамічними функціями та їх змінними параметрами // Український хімічний журнал. – 2011. – т. 77. – № 12. – С. 91-94.
Kirsenko T.V., Kamens'ka T.А. Thermodynamic characteristics of the process in solution calculated from the equilibrium constant polytherms in different concentration scales. //Research Bulletin Sworld "Modern scientific research and their practical application. – 2013 (J113). – №4.