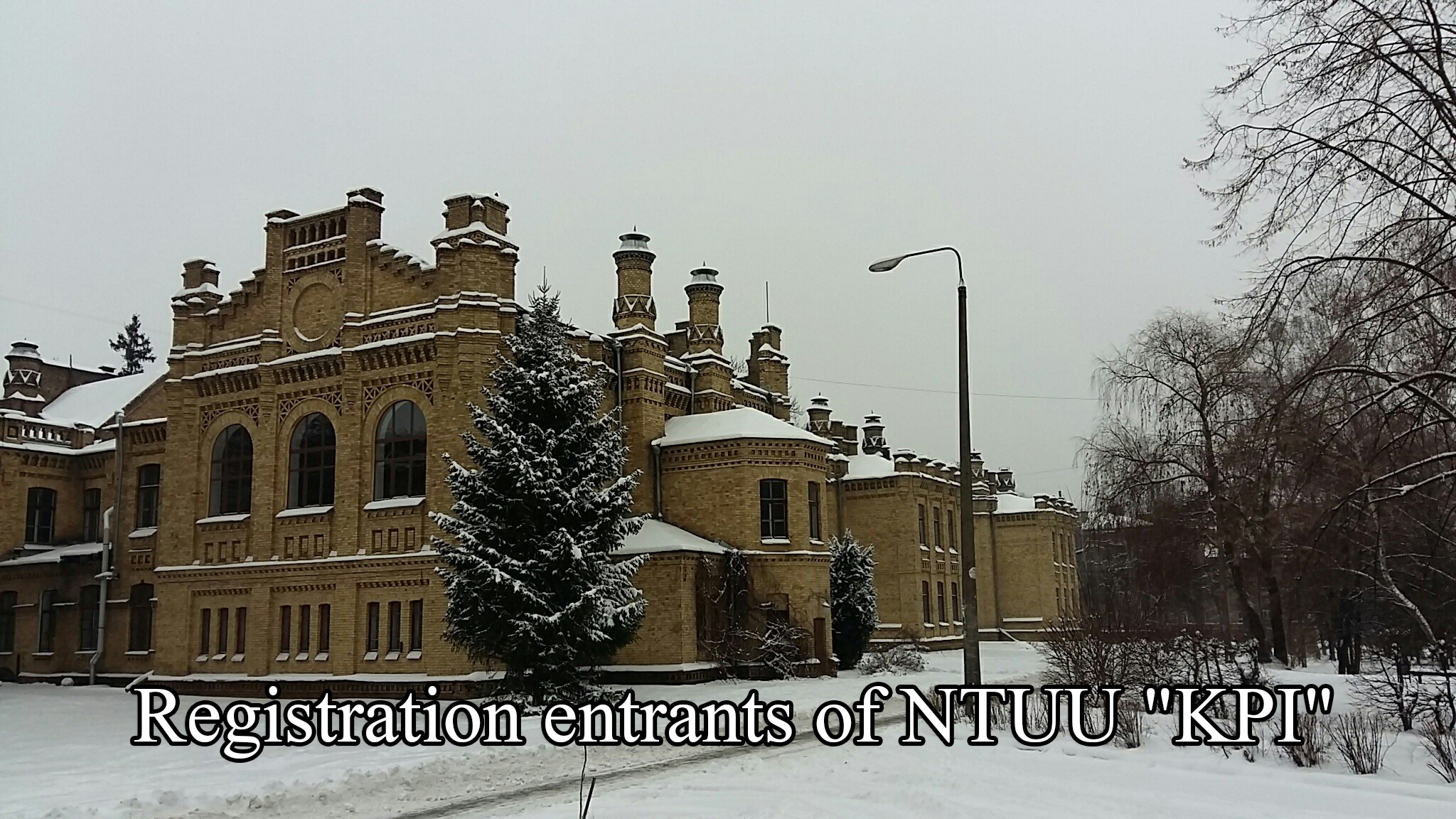 Dear applicant!
Starting from 01.10.2016, you are invited to join the information space NTUU "KPI" on the portal www.kpi.ua
Training at the National Technical University of Ukraine "Kyiv Polytechnic Institute" is carried out in eight institutes and eighteen faculties. The educational process is carried out by experienced teachers and well-known scientists of Ukraine, including 10 academicians and corresponding members of the NAS academicians and corresponding members of other government and industry academies, professors and nearly half a millennium and a half thousand lecturers – doctors and candidates of sciences. University classrooms and laboratories equipped with modern equipment, allowing to carry out the educational process and research on a global level, to introduce the latest technology training using local (Intranet) and global (Internet) computer networks and to ensure the quality of education at internationally recognized universities.
After registrating at www.kpi.ua, You will become a member of the information environment of NTU "KPI". Our experts will help you choose the most suitable path for your future, you are the first to know about news introductory campaign, the days of open doors, specialty and specialization of the chosen faculty. You will be able to realistically assess their chances of getting it at this faculty or institute of NTU "KPI", pull up their knowledge for further successful learning.
We wish you good luck!